Protect Your Investment!
Thumbs Up Window Tint offers the service of paint protection film, also called clear bra, for your new or used car. Paint protection film is an invisible, superior optical clarity film that will help protect from damage caused by rocks, salt, insects, and other road debris. It is formulated with a scratch and crack resistant layer with a high-gloss finish. Also, it is backed with a five-year manufacturer's warranty.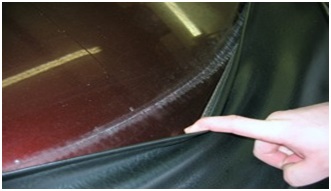 Out with the old
Don't damage your vehicle's paint by installing an olds school car bra on your front end of your vehicle. Over time, trapped dirt or other debris will scratch your paint.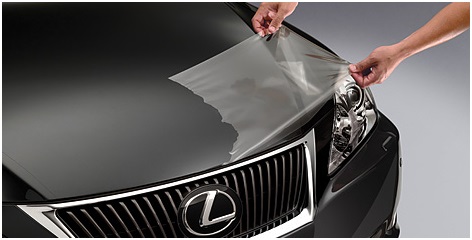 In with the new
Protect you vehicle's paint with paint protection film!
The durable protection is generally applied to:
Hood
Fenders
Bumper
Any smooth painted surface of a vehicle such as,

o Door Cups
o Door Edge Guards
o Roof, A-Pillar
o Rear Bumper Deck
o Headlights
o And much more.