It's the difference between style and substance. It's the extra mile that you put into your vehicle and that you expect from the products you buy. FormulaOne High Performance Auto Tint® has been specially designed to give you the highest heat and glare reduction on the market - improving comfort and helping take the strain off of your AC.
The ability to be precise is the ability to excel. FormulaOne High Performance Auto Tint is manufactured and engineered with the utmost precision by the world's leader in applied films. Every product is backed with a lifetime manufacturer's warranty. The quality and consistency of our films is matched only by the select few that qualify to be authorized FormulaOne dealers and installers.
Beyond performance and precision, protection is the most essential yet elusive quality. While many films simply look good, FormulaOne High Performance Auto Tint provides you and your vehicle with the highest UV protection in the industry - keeping your car's interior looking newer longer, and helping shield you and your passengers from UV exposure.

Premium cars require matching performance from their windows. Wincos "Window Cosmetics" Automotive films pair natural beauty with sound scientific research for the ultimate in window film style and performance.
Achieve high heat rejection without the look of dark, tinted windows with Wincos Automotive Films.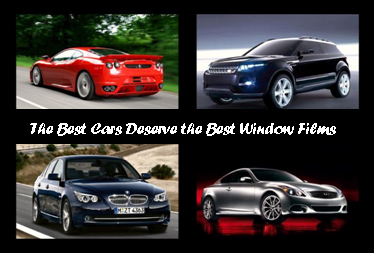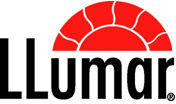 You love your car for many reasons - from the driving experience and styling to the comfort and security you feel behind the wheel. And with LLumar window tint you can add another - a more confident ride that comes from knowing you and your family are protected from the sun's harmful UV rays, heat and glare. Not to mention the increased privacy you'll enjoy.
Engineered to deliver a higher standard of performance, LLumar window tint is known for its quality, color stability and durable scratch-resistant coating. It can protect your investment, help safeguard you and your family, and simply make you want to explore more of the world around you.

The standard line of window films offers both high quality and good protection. Other features and benefits include:
A dyed-charcoal construction
A non-reflective interior and exterior appearance
Good heat, glare, and UV rejection
Excellent optical clarity
Three-year Manufacturer's Warranty